- Learn to Play the Harp -
I teach students of all ages and ability levels to play the lever harp or pedal harp. I offer private weekly or biweekly lessons in 30, 45, and 60 minute increments out of my home in Friendswood,  TX and online by Zoom. To get started, contact me to schedule your free trial lesson and find out more about my availability and lesson rates.
Teaching Philosophy
I believe that anyone can learn to play the harp and create beautiful music given a little time, training, and practice. I teach students of all ages and ability levels and tailor my lessons to the needs and goals of each individual student.
I focus on an enjoyable learning experience and work with my students to develop good technique, a sense of musical expression, and regular practice habits. I also blend elements of music theory, music history, sight-reading, and ear-training into my lessons.
My goal is for students to develop a passion for music & playing the harp and a love for sharing their music with others.
Training & Experience
Bachelor of Music from Sam Houston State University, studied with Paula Page
Private harp lesson teacher since 2011
Contact Me
to schedule your free trial lesson or ask any questions about availability, lesson rates, rental harps, or my studio policy.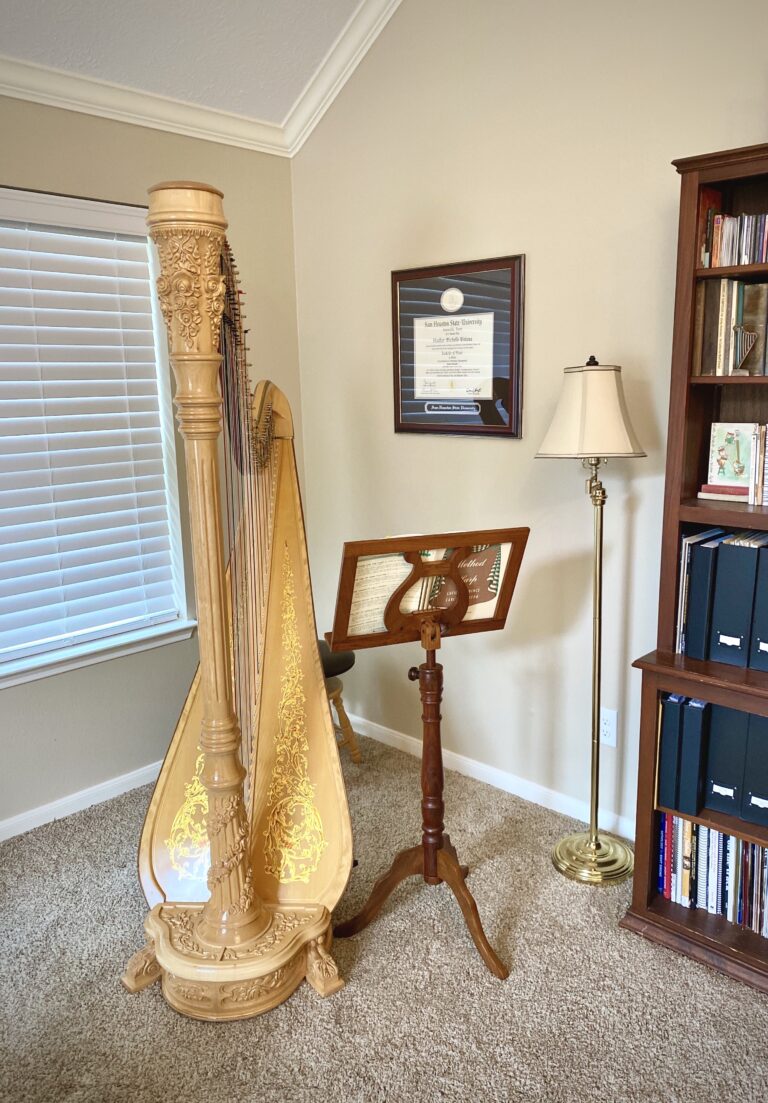 "Heather is a wonderful teacher who has played harp all her life and is passionate about the instrument and very knowledgeable and accomplished in experience playing for many different settings. She is an excellent, caring teacher and is very conscientious about every subtle nuance of hand position and finger placement. She is patient and encouraging, listens carefully and is resourceful when asked to custom fit music to one's needs. She is sensitive and understanding about any obstacles a new student is facing and works hard to overcome the obstacles in creative ways. Excellent in every way."​